Sign up today to become a monthly contributor with our subscription offering packages. By signing up with the monthly subscription ranks, you are allowing us to cover the monthly server cost to keep the servers running and growing.
Each VIP rank has different benefits and perks; each is designed not to give any items or resources that give an unfair advantage over other online players. All the VIP ranks will only offer mainly cosmetics and visual benefits that serve to enhance the gameplay but do not give an unfair competitive advantage over other players. This allows you to improve your online gaming experience by enjoying added benefits/perks/rewards while not being able to pay your way to win inside the video game servers.
Instant Ranks: All ranks run via a plugin installed on the gaming servers. This allows the plugin to instantly send data back to the website, which gives you instant access to your rank. As soon as you load into the game server, you should have your rank waiting for you!
Balanced Ranks: As mentioned above, we have tried to balance the VIP ranks as much as possible. This ensures you can enhance your gaming experience without becoming a pay-two-win contributor with an unfair advantage over other players.
Fast Support: If, for any reason, you have issues with contributing or any issues in general, we have trained dedicated staff working 24/7 inside our discord server. You may join our discord server by clicking the "Discord" button at the top or bottom of this webpage. Once you join the discord, you may create a support ticket and have trained staff to respond and help you with any questions.
Safe and Secure: You can rest assured that your billing information is safe and secure inside the Tebex website, following stringent legal GDPR compliance and requirements to meet the highest and safest legal standard possible. We will no longer sell or trade your sensitive information to any outside sources as listed inside the Tebex privacy policy.
Cancel Anytime: Don't want to pay for another month? No problem; you can cancel your rank anytime with zero hassle and issues; we have tried to make it as easy as possible for users to cancel your rank. If you head to the top right of this web page, you'll find a "Support" section explaining how to cancel your in-game ranks without being charged for the next month. Please remember that when canceling your ranks, you will lose your benefits for the next billing month and won't be billed.
We want to thank everyone for taking the time to consider contributing; you are supporting and helping the server grow and become a much safer and more enjoyable community for everyone! All are strictly used to maintain and grow the future development of the video game servers and community. 
Upgrade your package
Select a package you already own and upgrade it!
Select a package you own
Click to select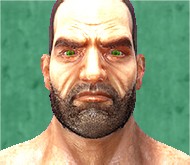 Journeyman -> Mastercraft
Click to upgrade your package!